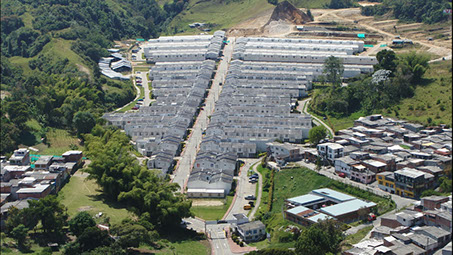 The Mirador de las Lomas Complex is an ambitious project. Structured in three stages. The second and third are already constituted as horizontal property. The project is made up of 663 houses, of which 59% are already inhabited, with a generous distribution that is noticeable at 104 m² for party houses and 108 m² for corners, with the best price per square meter in the coffee axis; personalized finishes and a country atmosphere designed in the family where from the smallest to the largest can enjoy the tranquility of a closed complex where life and healthy coexistence are part of everyday life, where space is prioritized for recreation and the enjoyment of free time, in which your children can have the same childhood that we had, breathing fresh air, riding the bike paths, running and jumping in the playgrounds; or simply enjoying a soccer game with your friends on our fields.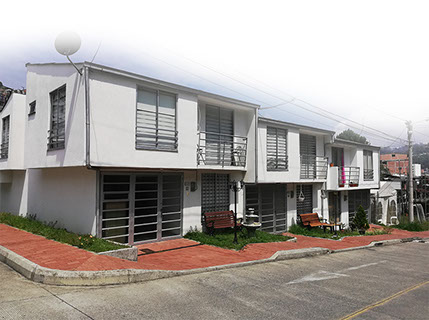 Our clients can choose between houses in gray work.
The finishes are completely personalized, their owners choose according to their tastes and preferences as they wish their home, in addition all the spaces have been designed to offer a generous distribution with 4 rooms, large dining room, semi-integral kitchen, covered patio and interior garage, tank 250 liter water reserve and PVC windows which have technology that isolates noise and heat; In viewpoint of the hills in addition to having an incredible view of Manizales, a country atmosphere and total security.